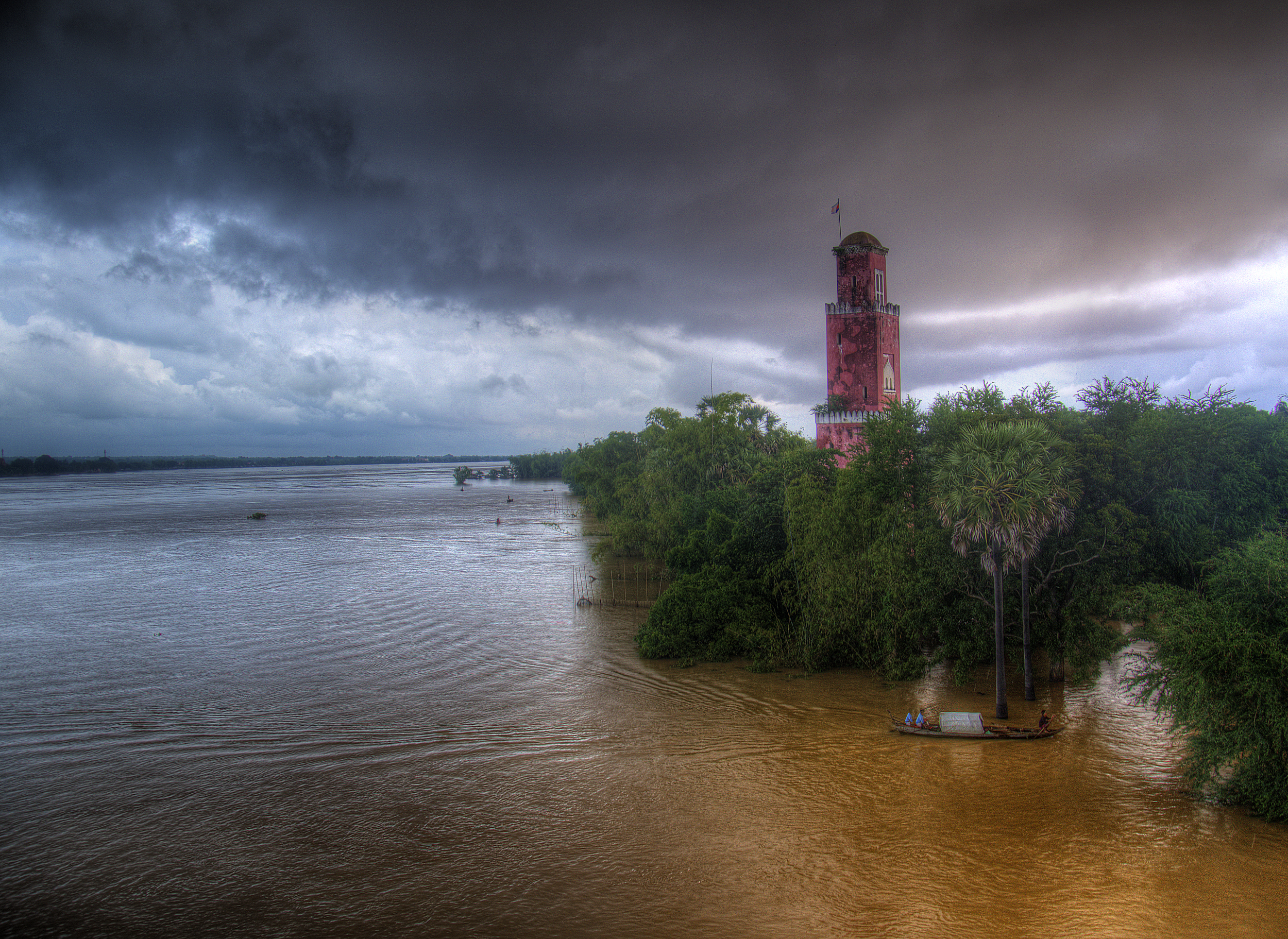 This tower was built by the French in the early 1900's to guard the river, presumably against invaders or pirates.
It's fascinated me ever since I was in high school. We first drove through Kampong Cham in 2001, and I couldn't get over how stately and old-world the tower looked, perched on the edge of the Mekong, solemnly keeping watch on the provincial capital for over a century. Back then it was a faded, crumbling white.
This photo also shows how fantastic the flooding is this year. Check out where the riverbank should be, down there where that boat is. And look at this photo from a fellow flickrite that shows where the water normally would be in a drier time of year…. It's just incredible too see the difference! Where does all that water come from? I'd say that's at least 30 feet higher between the two photos. Wow.
You can't see it from this picture, but not far out of frame are some riverside restaurants, which are now river-middle restaurants, I guess—the water is up to their roofs!
Please feel free to share my images—they are meant to be seen! Use them for your non-profit, on your blog, for fun and the like, but please link to www.ethancrowley.com and give credit to Ethan Crowley. All of my images are Creative Commons, Non-Commercial
Tags:
banks
,
cambodge
,
cambodia
,
flood
,
flooding
,
floodwater
,
france
,
french
,
kampong cham
,
Kampuchea
,
mekhong
,
mekong
,
muddy water
,
Photography
,
river
,
Travel Photography