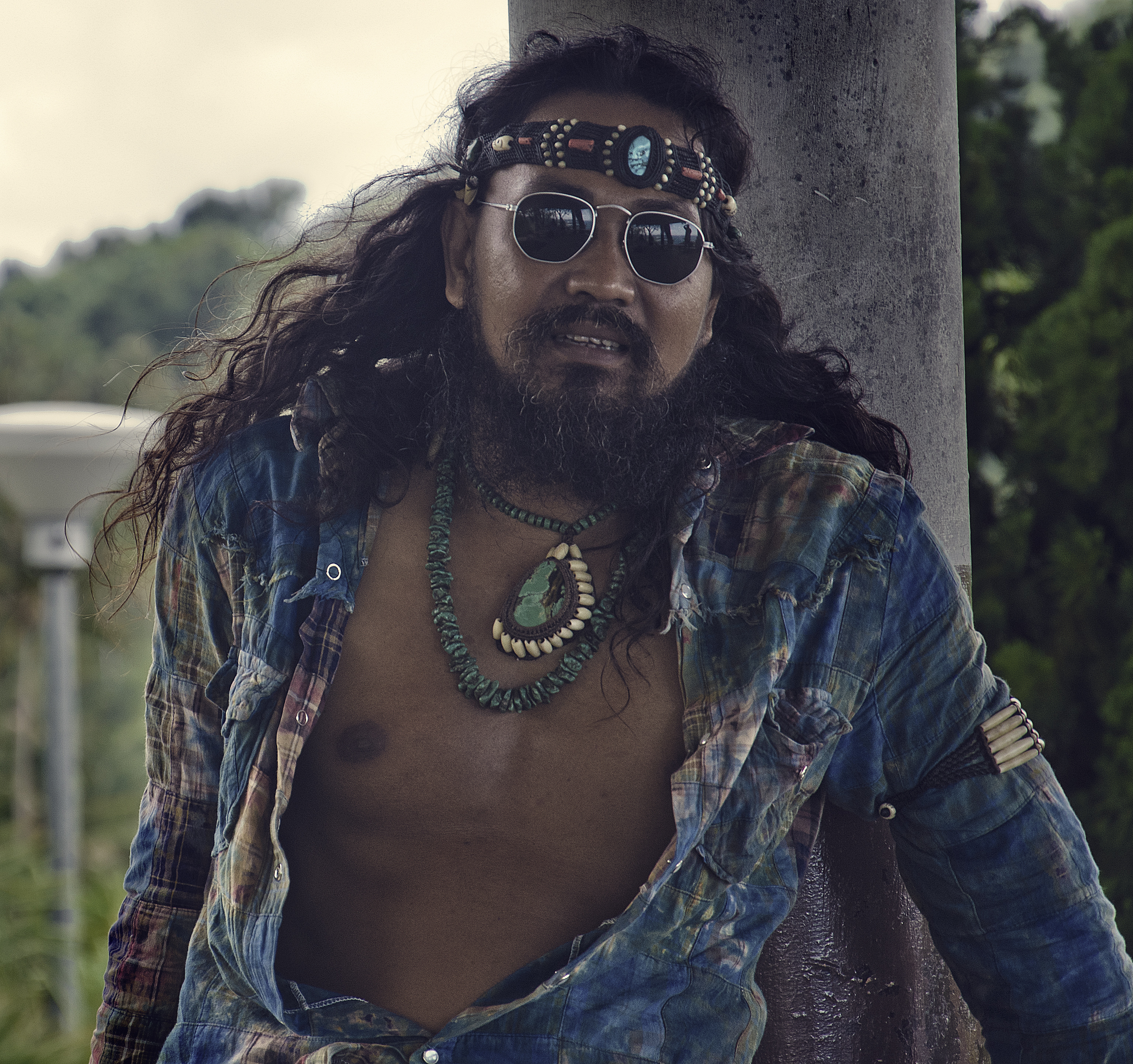 Maybe it's possible to find good, old-fashioned hippies just about anywhere—but I was slightly surprised to find a contingent in Phuket. Sure, one might expect an encounter with quantities of beach bums, or a stray loafer with dreads and a surfboard, but I thought the hippie lifestyle went out of vogue years ago.
This particular hippie was even wearing a pair of straight-up yellow bell bottoms (I unfortunately lacked the presence of mind to document the sartorial malfeasance).
He and his friends were hanging out in the pavilion at the very pretty Phuket lookout point, selling handmade bracelets and amulets to various passersby.
He seemed to have a decent little gig going. Despite the obvious lack of career advancement in the handmade bracelet industry, he gets to work his own hours, and spend all day in a truly beautiful place, surrounded by breathtaking views and Chinese tourists with cameras. Not all bad.
Someday I'll go back and interview him, and see why he chose this profession, what his dreams and goals are. I'm sure it would be fascinating.
Please feel free to share my images—they are meant to be seen! Use them for your non-profit, on your blog, for fun and the like, but please link to www.ethancrowley.com and give credit to Ethan Crowley. All of my images are Creative Commons, Non-Commercial
Tags:
andaman sea
,
Asia
,
Photography
,
portrait photography
,
siam
,
siamese
,
southeast asia
,
thai
,
thailand
,
Travel Photography