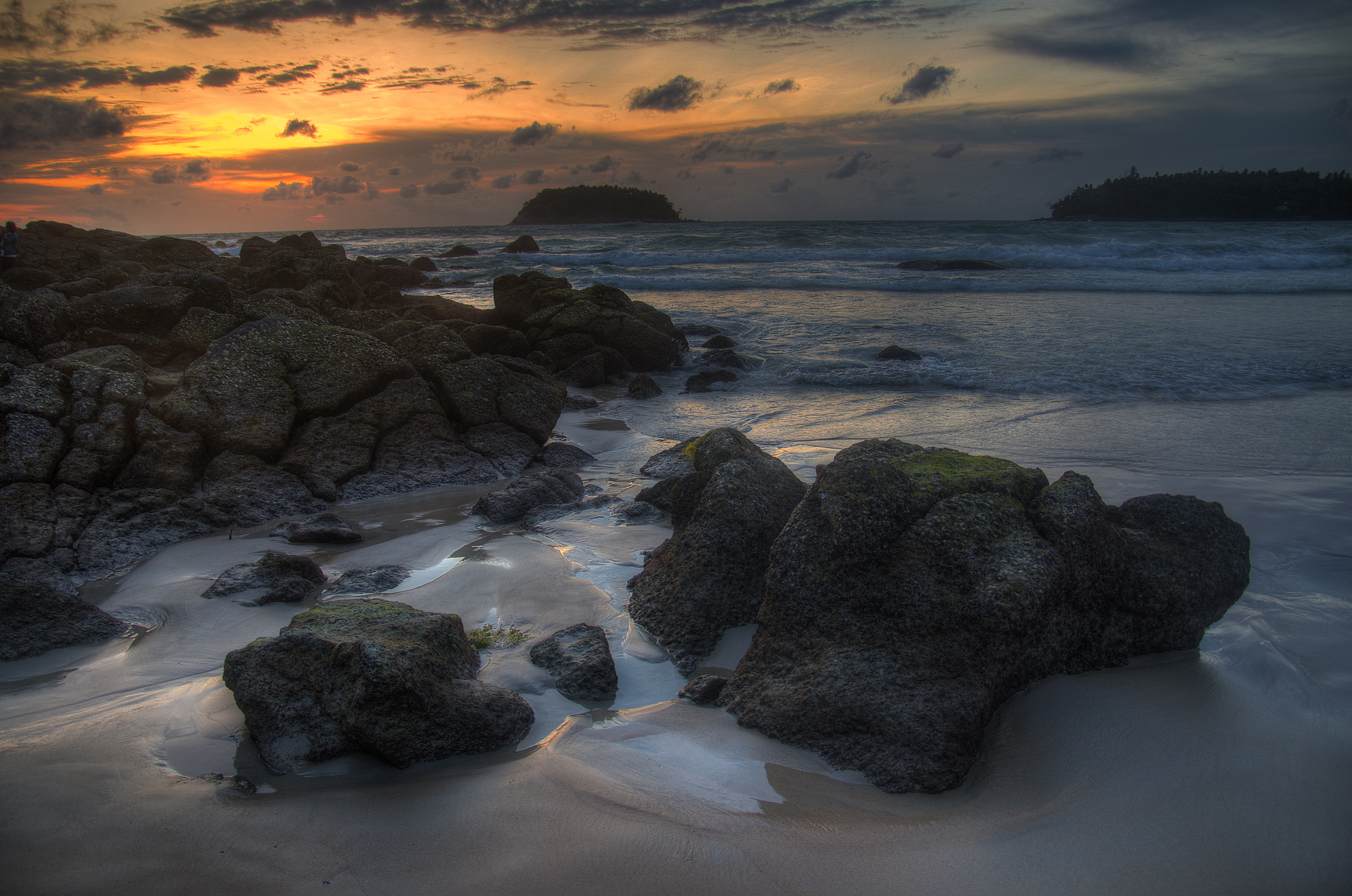 We liked this beach. Not a ton of tourists, some random surfers, and decent enough waves to bodysurf. It was also right around the corner from our little hotel.
There was a pretty stiff undertow though, which made me think twice about swimming… not all cool.
I thought this shot turned out pretty well considering it was handheld—I didn't feel like lugging a tripod on the overland trip from NE Cambodia, so I was stuck with only handholding.
Please feel free to share my images—they are meant to be seen! Use them for your non-profit, on your blog, for fun and the like, but please link to www.ethancrowley.com and give credit to Ethan Crowley. All of my images are Creative Commons, Non-Commercial
Tags:
beach
,
ocean
,
Photography
,
phuket
,
siam
,
siamese
,
sunset
,
thai
,
thailand
,
Travel Photography