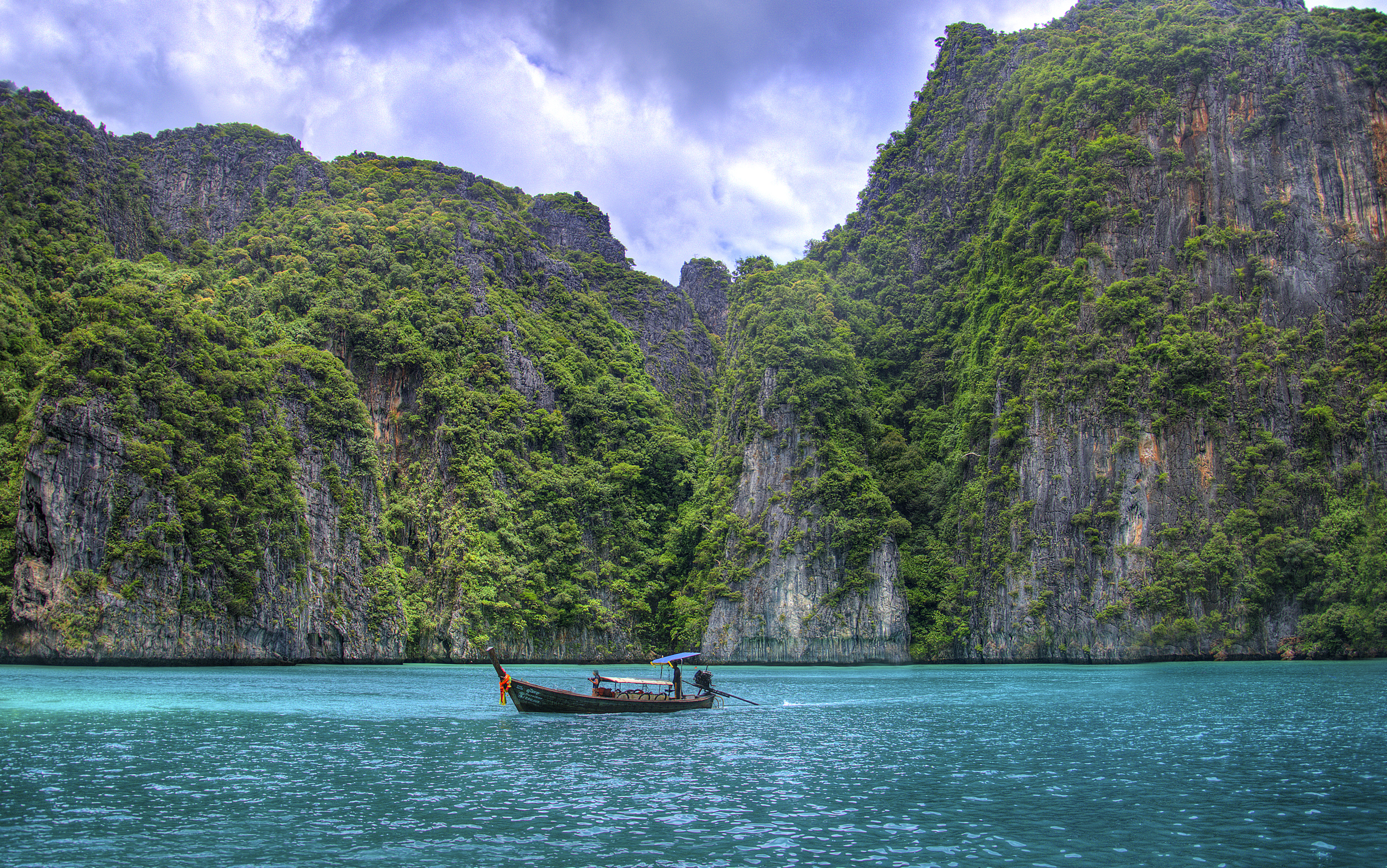 The "Amazing Thailand" advertising slogan from the 90's really does apply to Phuket. Incredible beaches, lush mountains overlooking crystal clear water, granite karsts combined with amazing food to exceed our holiday demands. We feasted on various curries and pad thai and drank our faces off with spiced Thai iced tea while exploring the beaches, looking for deserted lookouts away from the Chinese and German tourist crowds.
This photo is actually of Phi-Phi island (bracing myself for a series of scatological puns from passing 13-year-olds), a few miles off the coast of Phuket. It's possibly one of the most beautiful places I've ever been. The water was an otherworldly shade of blue, almost peacock, and so clear that we could see the coral seabed, 20 feet below.
It has to be seen to be believed.
Please feel free to share my images—they are meant to be seen! Use them for your non-profit, on your blog, for fun and the like, but please link to www.ethancrowley.com and give credit to Ethan Crowley. All of my images are Creative Commons, Non-Commercial
Tags:
beach
,
indian ocean
,
ocean
,
phi phi island
,
Photography
,
seascape
,
southeast asia
,
thailand
,
Travel Photography