I thought she looked aged and wise and noble, as she deftly wove palm fronds together, a mat taking shape before my eyes. I watched for a while, trying to figure out how she was doing it, imagining if I could accomplish the same thing. I never did figure the pattern out—it was pretty complex.
"How long does it take to make a good mat?" I asked. "Maybe two days, if you work all day. Longer if you only work in the evenings."
I noticed her forehead tattoos and guage-stretched earlobes, characteristic of Brao of her generation.  It made me think of the changes she's experienced in her life. Ratanakiri in the 1950's was part of Laos; it was remote, untouched, and heavily forested. In her lifetime she's gone from nearly zero interaction with outsiders, to Samsung cell phones, 3G internet, satellite tv from Thailand; to European tourists on their daily treks; to Honda Dreams and Toyota pickups; Coca-Cola, Red Bull, and MSG ;  to land grabs, vast rubber plantations, deforestation, hydroelectric dams, flooding. She's lived through French Indochina, revolution, Lao monarchy, bombing during Vietnam, Pol Pot's genocide, through democracy and dictatorship.
Through all the changes, the upheaval and culture clash, her fingers still remember how to weave. It speaks to the incredible versatility that we humans are blessed with.
Please feel free to share my images—they are meant to be seen! Use them for your non-profit, on your blog, for fun and the like, but please link to www.ethancrowley.com and give credit to Ethan Crowley. All of my images are Creative Commons, Non-Commercial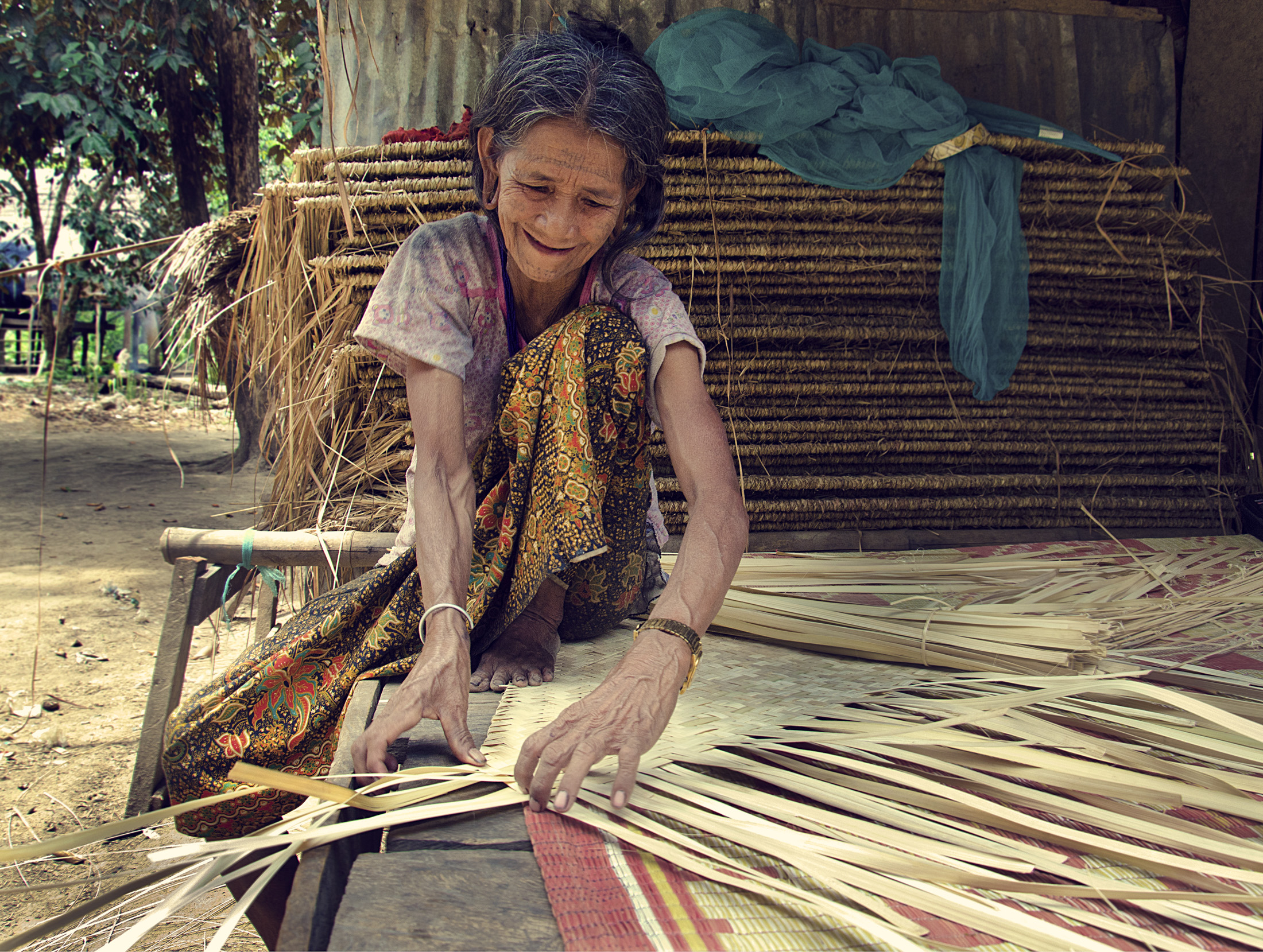 Tags:
brao
,
cambodge
,
cambodia
,
documentary
,
ethnic minority
,
Kampuchea
,
Photography
,
ratanakiri
,
social photography
,
Travel Photography