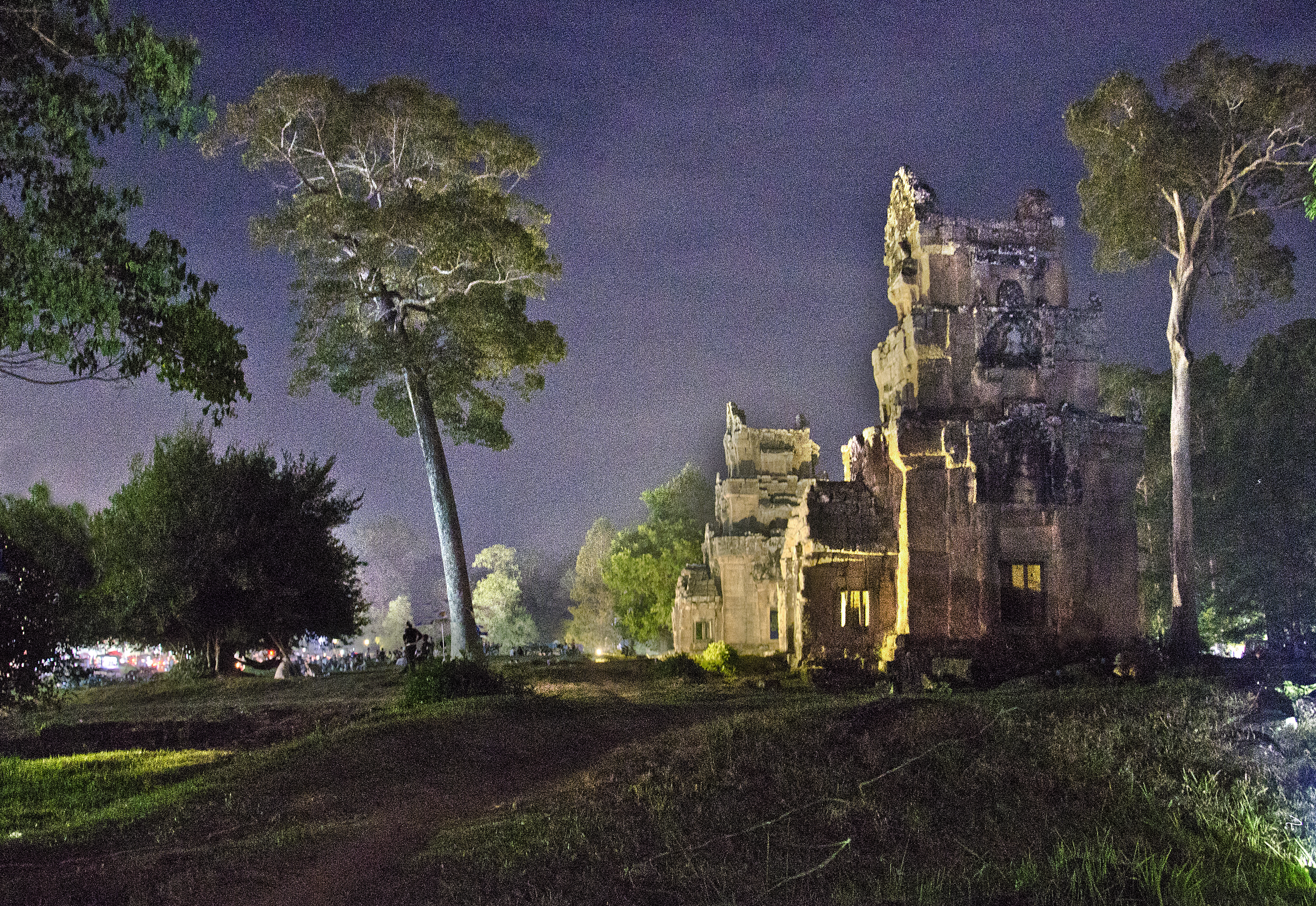 There were quite the New Year's goings on this evening within the walls of the old city of Angkor Thom.
I didn't feel like shouldering a tripod on our moto, so I spun the ISO knob and rocked the handheld, like a novice.
It was only my second time to see the temples lit up at night; It would have been mysterious, but there were a few thousand people a couple hundred meters to the left– hardly secluded.
Please feel free to share my images—they are meant to be seen! Use them for your non-profit, on your blog, for fun and the like, but please link to www.ethancrowley.com and give credit to Ethan Crowley. All of my images are Creative Commons, Non-Commercial
Tags:
angkor thom
,
Angkor Wat
,
cambodia
,
chol chnam
,
Kampuchea
,
khmer new years
,
night photography
,
songkran